Cats looking for homes
Welcome to our "

Cats Looking For Homes

" page, thank you for visiting us.  
All of the adult cats and young kittens below are hoping their dreams might come true and that they will find their loving forever home soon.  If you feel you are ready to increase your household with an extra special feline friend we would absolutely love to hear from you.  You need look no further to find a cat or a kitten for your home, we have so many here to choose from you WILL find your friend here!  Our dream is to reach the day we find it a struggle to find the right cat for you!  We have lots of cats and kittens and not all of them are listed here so why not pay us a visit to meet your feline friend!  Click here for more details on how to adopt from ASH Animal Rescue.
We've listed these lovelies by their name A-Z below …please take the time to scroll and read all their little profiles!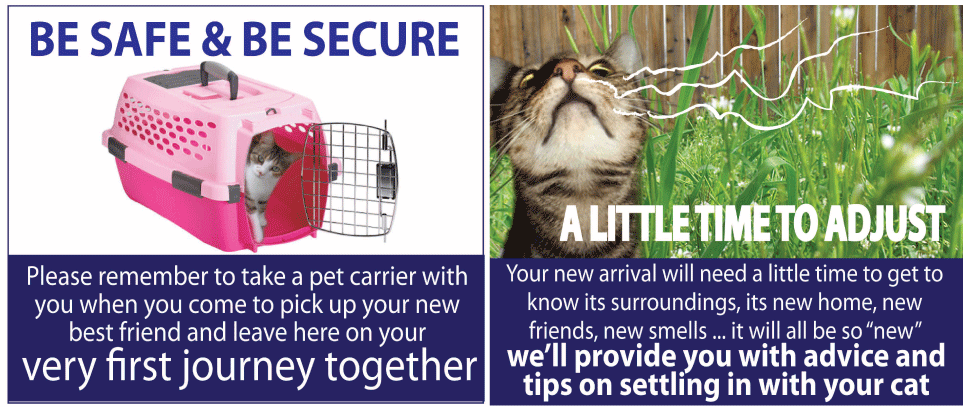 _______________________________________________________________________________________
KITTENS
During the warmer months of the year especially we have lots and lots of kittens who we would love to see find that special home.  We have tabby ones, black ones, ginger ones, black and white ones, white ones, you name it we have them so contact us or call in to visit our kittens.
_______________________________________________________________________________________
ADULT CATS
GEISHA
Meet our beautiful girl Geisha.
The lovely Geisha is a simply beautiful cat that came to ASH as part of a large colony of cats and she deserved much better!
Geisha is an amazing looking tortie and we would love to see her go to a home of her own.
Geisha is 5-6 years old and is a friendly lady that so deserves to enjoy the good things in life !
Geisha currently shares with another cat and they get along great so I'm sure she'd settle in fine along with another cat.
If you think you can offer Geisha a loving home why not come meet her and get to know her.
 LALLY
Meet our stunning Lally.
Lally is only about over a year old and came to us recently after she has been found straying.
Lally is a gorgeous tabby girl with beautiful white spots on her neck and paws. She is really cute.
Lally is a gentle and loving little girl. She is finding herself in a rescue situation but would love a home to call her own
We know that Lally would make somebody very happy. She is just here, waiting to be spoiled and pampered
What's not to love??
PEPPA & PIPER
Meet our beautiful girls Peppa & Piper.
Peppa came to ASH along with her sister Piper who is in the next picture.
They were found straying along with their sister who has since been rehomed.
Peppa and Piper are around two years old and are very sweet ladies.
We know given the chance they'll make someone very happy.
Why not come meet them and get to know them.
MINDO
Meet our gorgeous boy Mindo.
Mindo is a young boy who has been found straying and ended up in the safety of Ash.
Mindo is a very sociable boy. He loves people, he loves cuddles and is super relaxed. Mindo also loves his food and his sleep. He is just an ideal and the most gorgeous boy.
We are looking for a five star home for our Mindo. We know it is a kitten season but with Mindo – we know his personality so well. He is just so much ready to be a perfect family member and will bring so much joy and happiness to his forever home.
What's not to love??
SCRUFF

Every so often in rescue, an animal comes in, that is not as young, perhaps not as beautiful, maybe they come with health issues. But we have hope still, there is a chance for every animal that comes through our doors.
Scruff is one of these animals. He's looking for a committed, loving, indoor home to live out the rest of his days in. He's about eight years old and is a victim of FIV. This is not harmful to people, but means any potential homes will have to have no other cats, aside from this, we feel he deserves undivided attention anyway. He came to us in awful condition after having been found straying, but has really come on in his time here in ash. He's a very resilient boy.
He is a very friendly and affectionate guy, he loves cuddles and is very handleable. He is currently shaved down due to matting, however in his natural state he is a long haired cat so will therefore need to be brushed regularly to maintain his soft coat (this is a beneficial bonding activity as well).
He has specific dietary needs and will need to be fed a chicken based diet as this is the protein he does best on.
If you think you can look past his perfect imperfections, please get in touch. He really deserves a chance 
return to home page