Other Animals for Adoption
We often take in other animals apart from cats and dogs who are looking for a new home!
Our adoption criteria and a home check will apply.
The kids – Gazelle & Gideon are looking for a home! (Update: They have found a home !)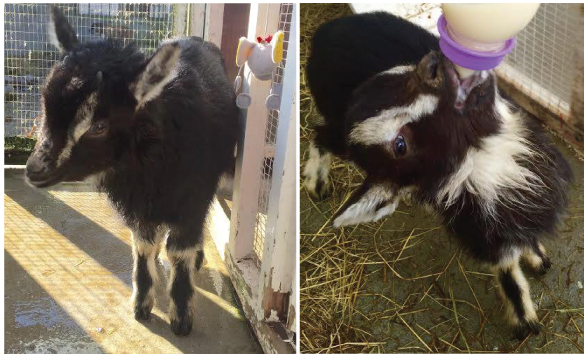 Our beautiful kids are doing really well and we feel it's about time they set off to loving homes.  Gazelle and Gideon are brother and sister who were found dumped on a road with their umbilical cord still attached!!!!!!  They were born in roughly February 2016 and we'd love to see them go to homes together where they could get attached to their new owners and you to them!   They love being together and have a very special bond.  In the sunnier days we've experienced lately they snuggle up together and just watch on proceedings together as one – not bothered or disturbed one little bit by any barking or other goings on.  Ideally what they need is a nice big safe space where they can wander freely, safely and together.   We want to see them go to loving homes only, they will not be used for breeding.  Goats will require a secure area with higher than average fencing.  If you think you might be in a position to offer these two lovely kids a loving home we'd love to hear from you.
DONKEYS
We have two donkeys who are looking for a good home, they can go in a pair or to a home as a companion if you already have equine but as donkeys are herd animals we won't rehome our donkeys if they are going to end up on their own.  We have two males who will need to be rehomed to somewhere with a good shelter as donkeys coats are not waterproof like horses and ponies.
SMALL  FURRIES
We often take in small furries like rabbits so why not contact us to find out what we have at our rescue.
return to home page